Board Members
Dr. Munir Abas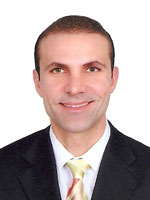 Board President
He is currently the president and founding member of the Institute of Human Resource Management (IHRM) in Syria. He works as an Expert of Human Resources Management & Organizational Development using more than ten years of experience working for European Projects, international organizations (i.e., UN, GIZ), and national and international companies in Syria and overseas .
Dr. Munir earned his Ph.D. in Business Administration majored in HRM and Leadership and Master of Business Administration and Master of Information System Management from USA Universities and Damascus University.
He is also a Doctor of Business Administration and the Head of Human Resources Management Departments in Syrian Private University in addition of being a senior lecturer in the same university and other private and public universities including; Damascus University, the Higher Institute of Business Administration (HIBA), the Institute of National Administration (INA).
He holds many professional certificates; Certified Management Consultant (CMC) from (APCO) – Italy, Certified Consultant of Change Management and Human Resources Development from London Business School of Management, UK, Certificate of Microfinance Management from ILO, Italy, ToT in advocacy campaigns from Arab ICT organization, Beirut, Lebanon .
He is a member of the American Society for Human Resource Management (SHRM). He attended many international and national courses, forums, and conferences in management and human resources and leadership in USA, Europe, and Middle East.
Mr. Ousama Lazini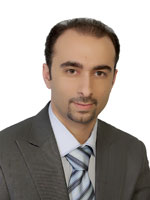 Board Vice President
He is currently the Human Resource Manager at the Syrian Private University in Damascus and vice-president at the Institute of Human Resource Management (IHRM) in Syria. Moreover, he is a freelance trainer in management and personal development. Previously, he was the Human Resource Manager at RAKHA Trading Co., the exclusive agent of Nissan Motor Limited in Syria. Before that he was the Programme Officer of two sectors, education and environment, at Japan International Cooperation Agency (JICA) in addition, he was in charge of the training programmes for a while.
He holds a Master degree in Business Administration (MBA) from the Higher Institute of Business Administration (HIBA) in Syria. He also has a Bachelor degree in Applied Chemistry from Damascus University.
Mrs. Nuha Shweihna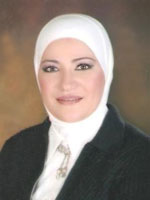 Board Member – Secretary General
She was born, lived and studied in Aleppo. She got Bachelor Degree in English literature (1996), Diploma in Linguistics (1998), Master in Human Resources 2006 (COUA- Italy) and Master Degree in Human Resources Management (MBA1) from Higher Institute of Business Administration in 2007
Her career covers different industries: Petroleum, Manufacturing, Electronics, Distribution, Services and training. She taught at the University of Aleppo (Faculty of Pharmacy and Applied Science) until 2000 and then moved to Damascus and worked at Al Furat Petroleum Company since 2003 at Procurement Department (Contract Analyst) which enriched my technical and commercial background.
She was assigned as Vice-President of Human Resources Department at Al Furat Petroleum Company and Head of Development and Competencies Sections. Then, She moved to work at KATAKIT for Confectionery Industries as Organizational Development Manager until the end of 2009. Since leaving KATAKIT and till present time, She has been working at Souccar Group: Head of Group of HR managing: Souccar for Electronic Industries, Souccar for Distribution and American Health Care for producing derma products.Her professional career is enriched with Soft Skills Training, Human Resources Training and Management Training Courses in addition to Business Process Re-engineering Consultancy Service.
She believes in "Nothing is impossible as long as you have the Will"
Mr. Fawaz Al-Freih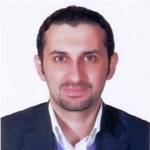 Board Member

He is working as Hyman Resources Operations Manager at Al Badia Cement since June 2010. He earned Bachelor Degree of Business Administration specialized in Finance and Investment from Tishreen University.
A member of the Society for Human Resources Management of US and a member of the Syrian Human Resources Association in addition to many consultancy services in the field of human resources management for huge industrial companies.
He occupied different positions at GANAMA Group the position of human resources supervisor from 2008 to 2010, the Human Resources Officer from 2007- to 2008 and the sales accountant from 2005 to 2006.and he started his career path in Al Ghannam group as branch manager from 2000 to 2004.
He is currently preparing for senior professional human resources (SPHR) at Society for Human Resources Management (SHRM).
She is working as Human Resources Officer at Maatouk Group MG since 2012 , and she worked in marketing department   as a Medical Representative at a Medical office in Al-Saad pharmaceutical , AL Fares company , and Universal pharmaceutical company UNIPHARMA
She earned a Bachelor Degree in Business Administration majored in Marketing from Tishreen University and Diploma from Medical Institute specialized in " Laboratory. "
She is currently preparing for Administration (MBA) Degree from Damascus University.
Dr. Mohamad Al-Nahas

Board Member
He is currently the Training & Development Manager and Personnel & Recruitment Supervisor at KATAKIT (Confectionary Development Industrial Company). He also worked as a Senior Teacher in SVU (Syrian Virtual University), He occupied the position of Executive Manager in Marketing & Management Studies Center-Damascus, before that he worked as a Training Manage in SARA Data Technology, Abu Dhabi, UAE.
He holds a Doctorate in Business Administration "Sp. Area in Management Information System-MIS" from USA, and Master Degree in Informatics Engineering from St. Petersburg University, Petersburg, Russia. He also holds a Higher Diploma in (Management Professional) from CIE (Cambridge International Examination, UK), and Diploma in (Human Resources Management) from IPMA (International Professional Managers Association, UK).
He is currently a Board Member in the Institute of Human Resource Management (IHRM) Syria, and member in EU-Mediterranean ICT Research Network- Join-MED.